Together, a friend of mine and I, Bryan Campbell, designed a new Morse Code software that allows you to learn Morse Code from your computer, iPad, iPhone, or even other Smartphones.
Here's a screenshot: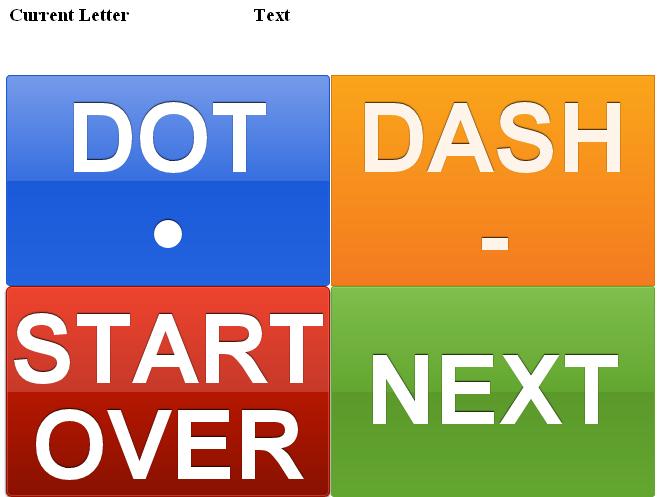 So here's how this Morse Code Software works to help you learn Morse Code.
First, load the Morse Code Application onto your browser. Then, you'll want to play around a bit with the Morse Code generator. As you play with the buttons, you'll notice that the Morse Code software allows you to press the "dit," the "dah," "Next," and "Start Over." To clear the "Recent Letters" at the top of the Morse Code application, press refresh.
When you press "Next," you'll hear the Morse Code generator actually "Speak" the letter that you just wrote out in Morse Code using dits and dahs. In the future, we're going to add some very cool features like, "Share this" and "Tweet this," etc.
Please let me know your thoughts on this new Morse Code application – it's brand new and still in Beta testing.